Testimonials
As a group of 80 Dental Practices, Colosseum Dental has partnered with Dental Hygienics to provide cover for its group of practices, due to their quick response and geographic distribution, to ensure we mitigate down time of the surgeries. We have been working with Dental Hygienics for over three years to provide our servicing needs and compliance needs.
With the mitigation of downtime, this has led to us being able to focus more on the delivery of patient care.
Colosseum Dental
We have worked with Dental Hygienics for many years and have seen them grow into the industry leading company they are now.
All of the engineers and office staff are always prepared to go the extra mile.
They make our problem theirs, we have enjoyed takeaways with the engineers working through the night so we are up and running in the morning. Great guys thoroughly recommend them.
Ravi Patel, Principle dentist, Toebridge Dental

"We found Dental Hygienics very helpful. They delivered a loan autoclave within 2 hours when ours went down to ensure the practice kept running.
Thank You"
Sue Went, Practice Manager, Nayland Dental Practice


"I have been using Dental Hygienics for several years now, and I have been very happy with service provided. The engineers are puntual, courteous and very helpful.
I look forward to my next annual service in March"
Sidney Urdang, Principal Dentist
"I am very grateful to have found Dental Hygienics and would highly recommend your services to anyone looking for outstanding dental engineers"
Hazel Golding, Practice Manager, Senacre Dental Practice
We were introduced to Dental Hygienics and were immediately impressed with their knowledge and proactive thinking as well as their specific industry expertise. They gave us a tremendous amount of input rather than just comply with our request. They also ensured by way of guarantee that all work would meet compliant standards. Since the work has been completed we have received high praise from the local health authority, Care Quality Commission (CQC) and our patients alike. Dental Hygienics really did go the extra mile for us. Working around us and a minimum of disruption.
Their pricing was excellent and at all times transparent. I very rarely put my name to endorsements but have no qualms about recommending Adrian Buckingham and Dental Hygienics.
Rajeev Datta, Business Development & Practice Manager
Just a quick note to thank you very much for everything you did for me during the refurbishment. The surgery looks magnificent and the patients love it though they're taking a while to get used to how white and how big it looks now. I was especially impressed with your professionalism throughout and the fact that I could always get hold of you on the phone. When we had to open five days ahead of schedule you and your colleagues worked right through the night until 7am to facilitate this. You also have an encyclopaedic knowledge of the current regulations we have to cope with, often knowing much more than I did.
If anyone else wants their surgery refurbished I would be very happy to recommend you.
Edward Willis, Principal Dentist
We recycle dental equipment. This means I am working with dentists on a daily basis. I am regularly asked for dental engineers for product maintenance and repairs and also, either dismantle a surgery or put one back together. I have been working with Dental Hygienics for the past three years and have always found them reliable and efficient which is good both for me and the dental practice.
Louise Finn, Dental Stock X-Change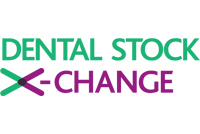 There are no products to list in this category.