StarDental Handpieces
StarDental has been designing and manufacturing a complete line of high- and low-speed dental handpieces for over 100 years. It has provided numerous innovations to the industry, and has pioneered such products as fibre optics, Sonic Scalers and LubeFree ceramic bearing handpieces.

Lightweight and powerful, our electric handpieces deliver plenty of torque and smooth operation for speed and precision.
Our high-speed handpieces deliver up to 40 pounds watts of torque — and some will they'll even tell you where they've been and how they're doing.
LOW-SPEED, AIR-DRIVEN HANDPIECES

Our low-speed handpieces and angles are suited for a range of dental procedures, with simple lube-free operation and better performance under load.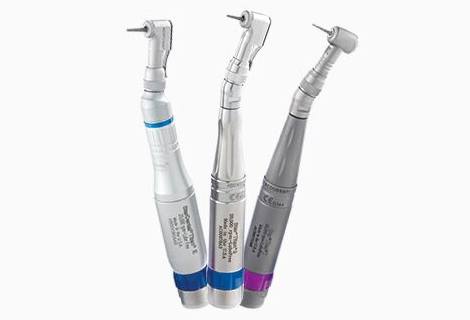 StarDental 430 Series Brochure